At ELSA we are experts in composites. We work primarily for the aerospace sector but if you can imagine it and it is composite, most likely we can do it!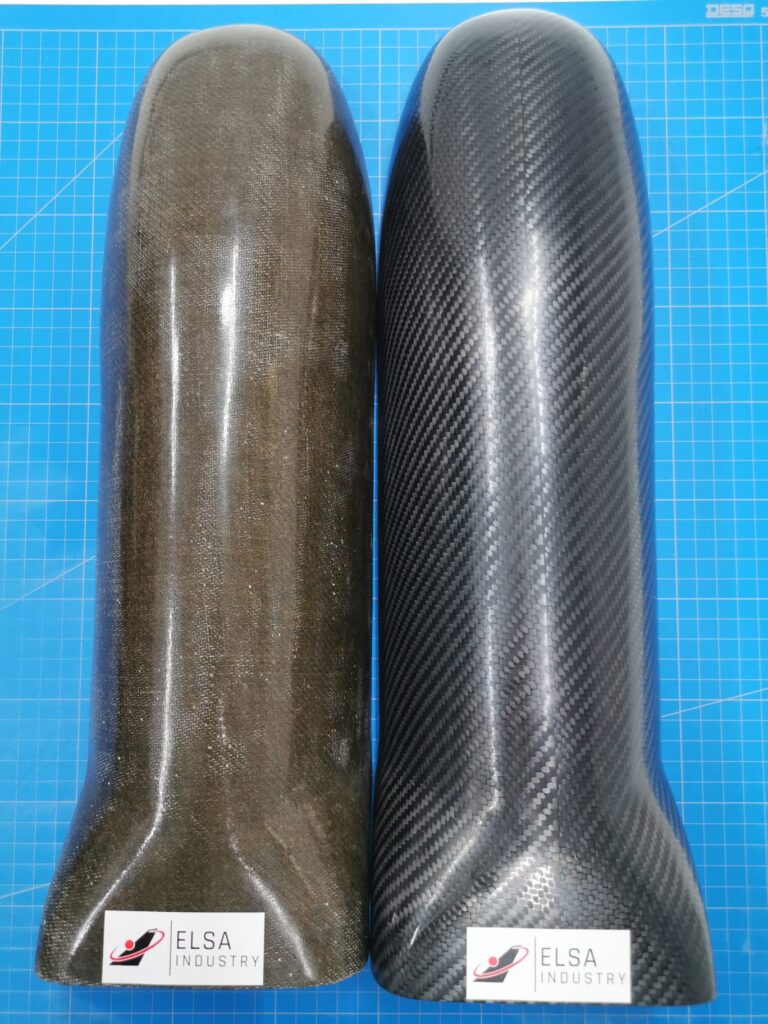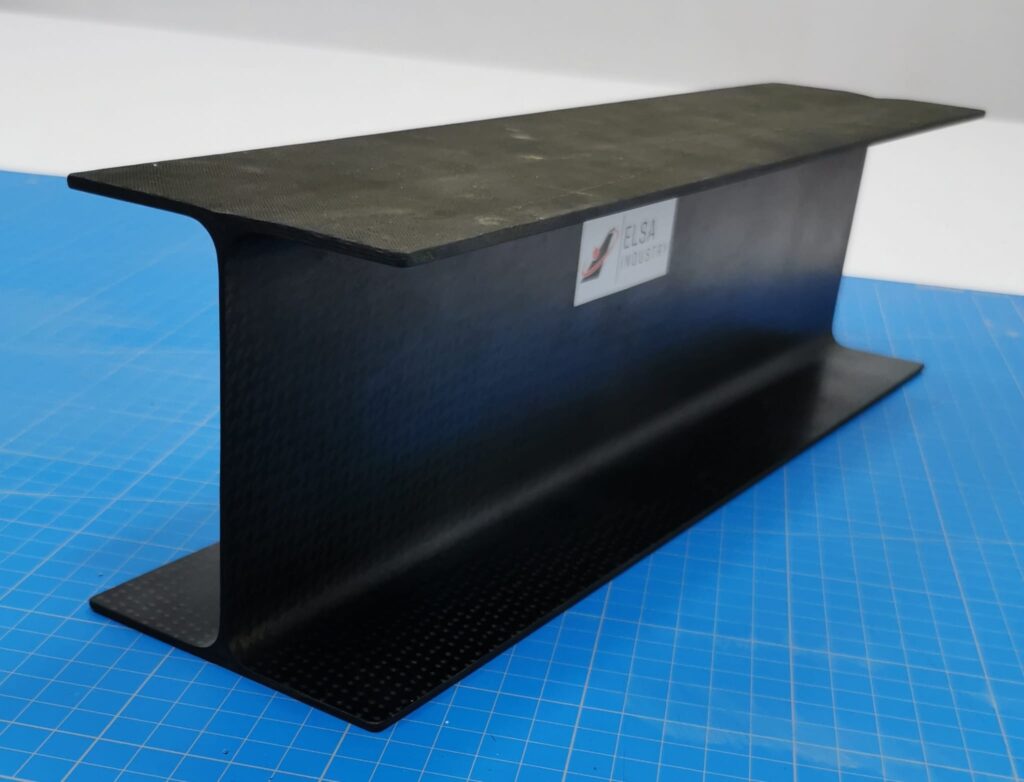 We work with carbon fibre, fibreglass and natural fibers such as flax to produce high quality parts. Depending on the application we use epoxy, polyester or vynilester resins in our parts manufactured through prepreg, infusion or wet lay-up technologies.
Our focus on natural fibres and eco-friendlier resins brings us closer to sustainability and carbon neutrality in our manufacturing processes.
We offer our customers the possibility of autoclave and out-of-autoclave processing (such as oven-curing) depending on the application. Our engineers are always eager to help develop the most efficient process tailored to our customers needs.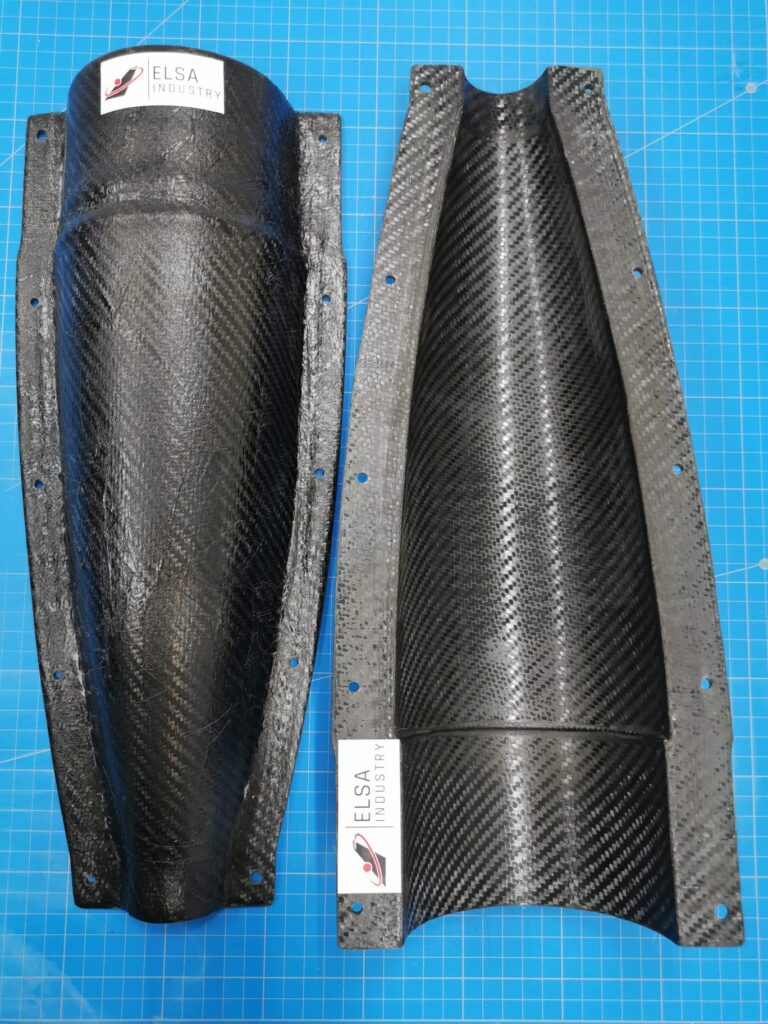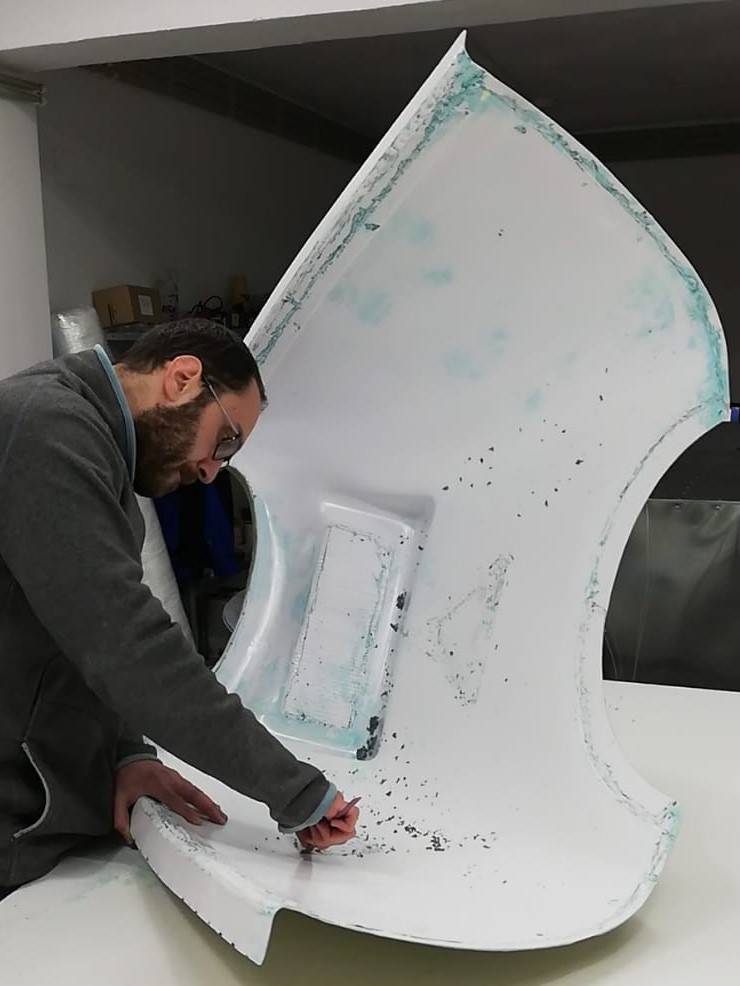 We design and manufacture composite tools according to our clients needs. Adjusting the tooling technology to the complexity of the parts and the requirements of the manufacturing process allows us keep quality high and prices affordable.
We can produce tools in carbon prepreg for high-temparature applications (200°C), wet lay-up fibreglass tools for out-of-autoclave low-temperature applications, metallic tools and master tools (either machined or 3D printed).
At ELSA, we are also offering in-depth training for mastering a variety of manufacturing processes used in the aerospace industry. Get in touch with us and find how we can help you manufacture high-performance carbon composite parts for your application.